Purchase both albums and receive a code to participate live beginning September 26 through December 19th. Join anytime while we are in session. After you purchase the albums, you'll have access to the code to sign up for the class for free. Reach out for help if you need it after you purchase. Can't wait to be with you!
Bonus available now in the members area – video from our first live session plus two new journeys: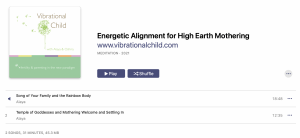 Join Alaya LIVE as we receive the transformation offered through these albums together.