Connect with My Baby! 
Connect with your own body and soul, connect with a baby being who would like to join your family.
During this class, you will play together as souls. This is a safe space to explore your connections with and desire for a baby.
Connecting in this way can be a wonderful way to establish a bond with your child before you even conceive. It can help you discover your own unique path to motherhood, and can help clarify your commitment and desire to become a mother.
Imagine…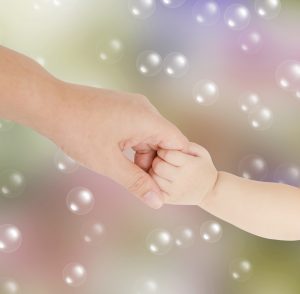 Take the bliss of connecting with your baby on your own in your own home. Multiply it by 10, or 20, or more. And then add in the LIVE factor. Because you have you, your soul and guides, my guides and me, and then your baby's soul and his or her guides, multiplied, amplified by however many people are in the group. It's exponential.
…the power of this, the joy of this is something you have to experience.
The live version of this class is now complete. The content is being transformed into a self-study product. If you purchase the Foundations Class Package, you will receive the class transmission recordings to work with and any self-study materials, but will not receive the live class videos.
When: TBA
How Long? 90 minutes – 2 hours
Location:  Zoom video
Cost $55
What have others experienced?
To be honest, I'm always a little hesitant to connect with people in the same boat, so that I am not circulating in the "lack" of not yet conceiving. Often times bringing people together with the same perceived challenge, can create that "support group" feeling that is not what I'm looking for. Alaya did a good job of facilitating that while keeping respectful boundaries. I appreciate that I could also participate and keep a level of anonymity from the other participants. I think there is magic in bringing people together for the same purpose, and for me, staying "anonymous" from the other participants and focused on why we came is so important.
Thank you for supporting us in our journey of conception! 'm now 16 weeks pregnant and this pregnancy so far has been going without a hitch! We had been trying to conceive for over 2 years. I had had 2 miscarriages at 10 weeks, in November and May prior to this meditation. I knew there were baby beings around us, I just couldn't figure out how to connect to them. Through these meditations and some self reflection and surrender, we got to a very happy place in a very short time.
What other benefits are there to connect in this way before you conceive? Click to read just a few great reasons.