Connect with My Baby! 
Connect with your own body and soul, connect with a baby being who would like to join your family.
During this class, you will play together as souls. This is a safe space to explore your connections with and desire for a baby.
Connecting in this way can be a wonderful way to establish a bond with your child before you even conceive. It can help you discover your own unique path to motherhood, and can help clarify your commitment and desire to become a mother.
Imagine…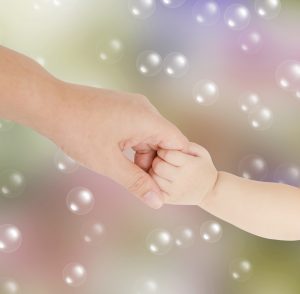 Take the bliss of connecting with your baby on your own in your own home. Multiply it by 10, or 20, or more. And then add in the LIVE factor. Because you have you, your soul and guides, my guides and me, and then your baby's soul and his or her guides, multiplied, amplified by however many people are in the group. It's exponential.
…the power of this, the joy of this is something you have to experience.
The live version of this class is now complete. The content is being transformed into a self-study product. If you purchase the Foundations Class Package, you will receive the class transmission recordings to work with and any self-study materials, but will not receive the live class videos.
Location:  Zoom video
Cost: $100
What other benefits are there to connect in this way before you conceive? Click to read just a few great reasons.